On June 14-15, 2018, 3rd Steering Committee Meeting of Global Snow Leopard and Ecosystem Protection Program (GSLEP) was held in Issyk Kul region, the Kyrgyz Republic. The head of Kazakhstan delegation and a representative of Institute of Zoology of the Science Committee of the Ministry of Education and Science of the Republic of Kazakhstan Alexey Grachev made a report on the progress in the implementation of the Global Snow Leopard and Ecosystem Protection Program achieved by Kazakhstan.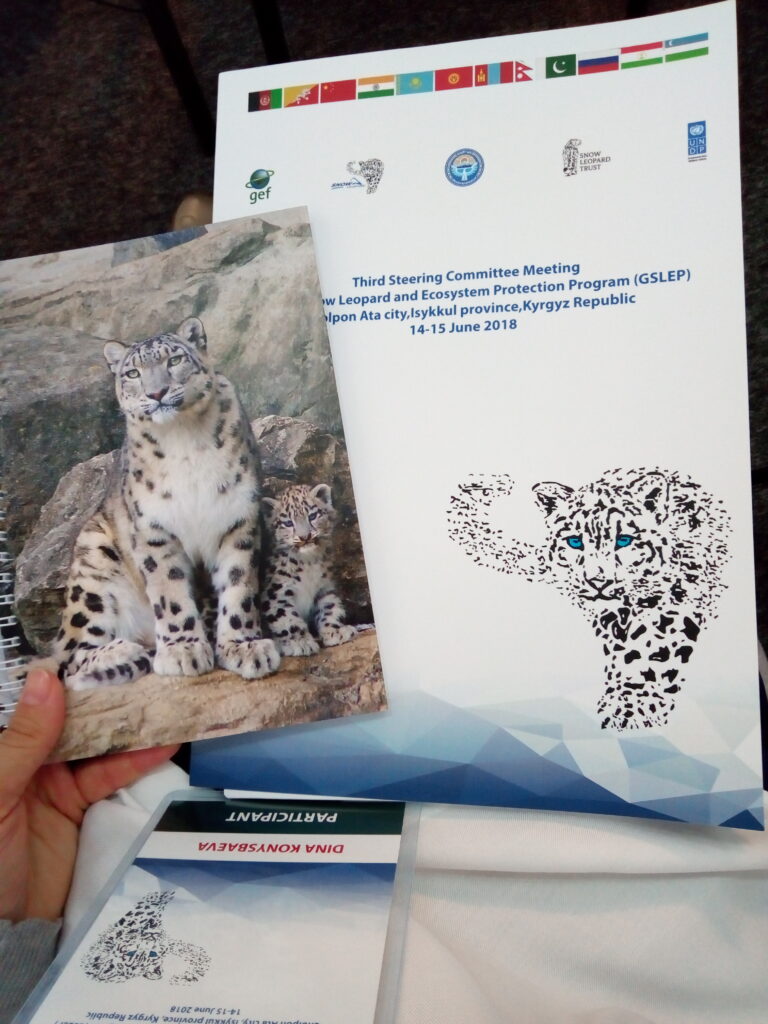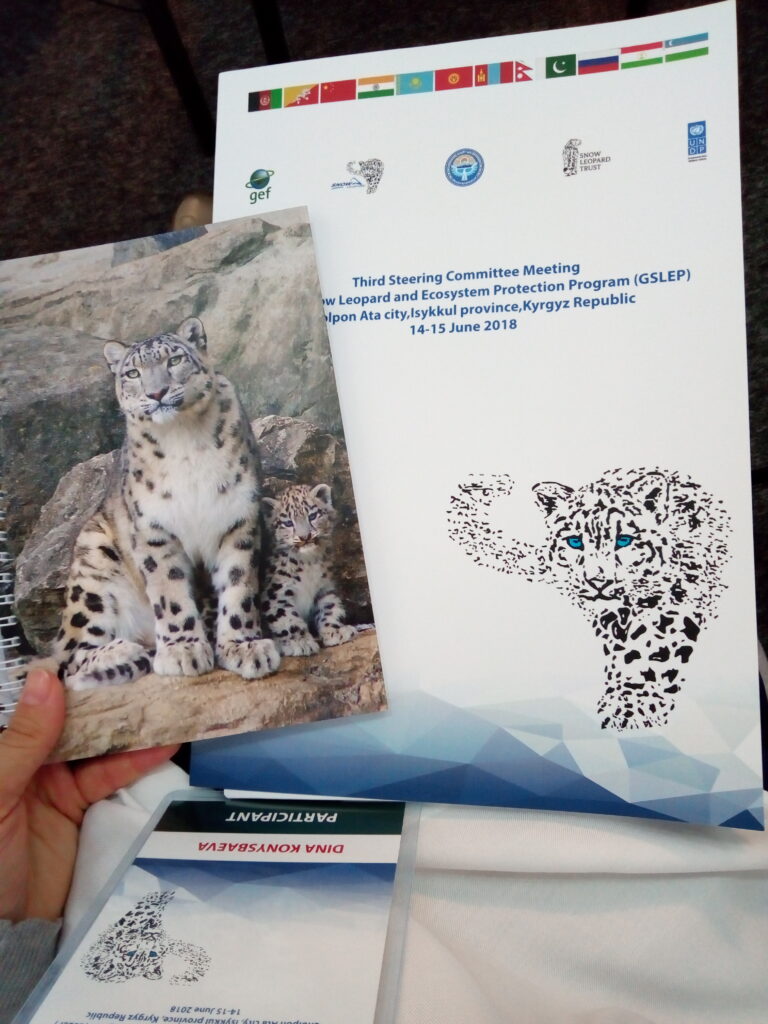 Wildlife Without Borders experts and members of GSLEP Secretariat had a discussion about the restrains in achieving the goals of the National Strategy for Snow Leopard Protection. An important outcome of the negotiations was identifying the main steps of interaction between GSLEP Secretariat and the Government of Kazakhstan in developing the Management Plans for Kazakhstan's GSLEP landscapes.
Additionally, our NGO has established business contacts with the Director of IUCN Regional Office for Eastern Europe and Central Asia, Boris Erg.
Mountains of the Northern Tien Shan and the Dzungarian Alatau were proposed to participate in the Global Program on the part of Kazakhstan in 2014, and were nominated as ones of the 20 landscapes of the global range of irbis. The overall goal of GSLEP is to identify and secure at least 20 healthy snow leopard populations across the range by 2020.
***
14-15 июня 2018 г. в Кыргызской Республике на берегу оз. Иссык-Куль состоялось очередное заседание Управляющего комитета Глобальной программы по сохранению снежного барса и его экосистем (GSLEP). Глава казахстанской делегации и представитель Института зоологии КН МОН РК Алексей Грачев сделал доклад о прогрессе, достигнутом Казахстаном в ходе реализации Глобальной программы по сохранению снежного барса.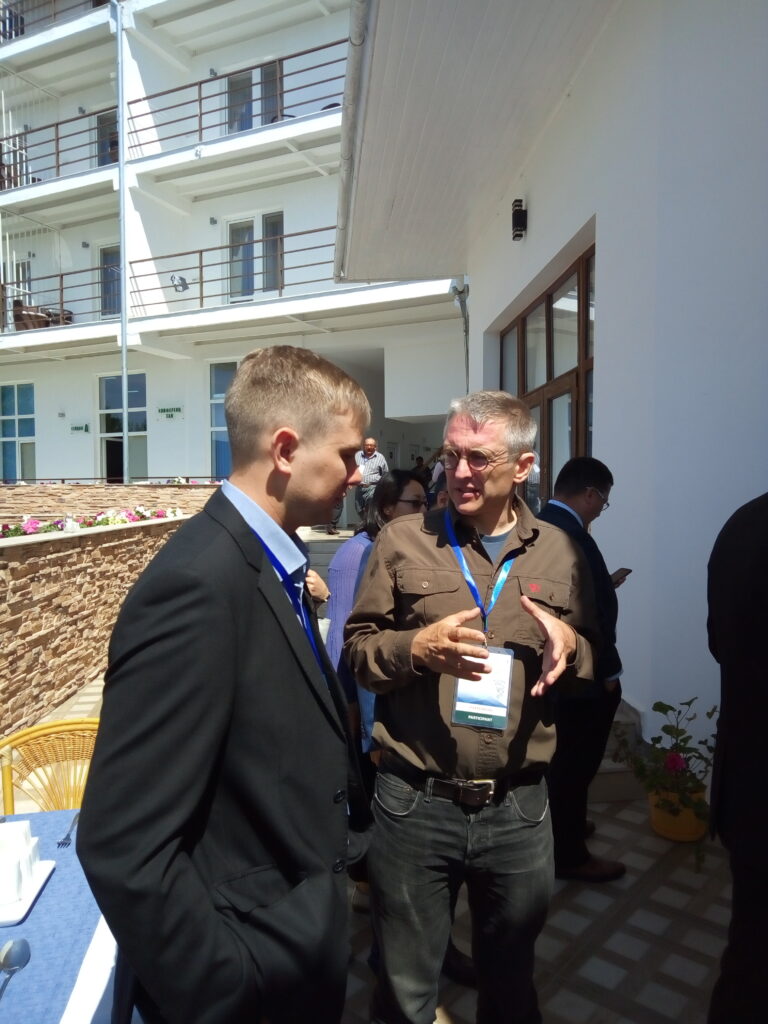 Экспертами Wildlife Without Borders были проведены переговоры с членами секретариата GSLEP, на которых обсуждались основные проблемы в достижении целей Национальной стратегии сохранения снежного барса. Итогом переговоров стала достигнутая договоренность и обозначены основные шаги взаимодействия секретариата GSLEP и Правительства Казахстана в разработке Планов управления казахстанских GSLEP ландшафтов.
Кроме того, нашим фондом были установлены деловые контакты с региональным офисом Международного союза охраны природы (IUCN) по Восточной Европе и Центральной Азии, в лице его директора Бориса Эрга.
Для участия в Глобальной программе от Казахстана в 2014 г. горы Северного Тянь-Шаня и Джунгарского Алатау были предложены и номинированы как одни из 20 ландшафтов мирового ареала ирбиса. Общая цель GSLEP – определить и обеспечить по крайней мере 20 здоровых популяций снежного барса по всему ареалу к 2020 г.
#TransboundaryConservation #wwb_kz #snowleopardconservation