February 20, 2019, the Institute of Zoology of Kazakhstan held a scientific seminar with international participation on the topic: «Socio-environmental aspects of biodiversity conservation.» The seminar was attended by students of biology, undergraduates, doctoral students and leading zoologists of Kazakhstan, whose research is related to studying social issues of preserving the wildlife.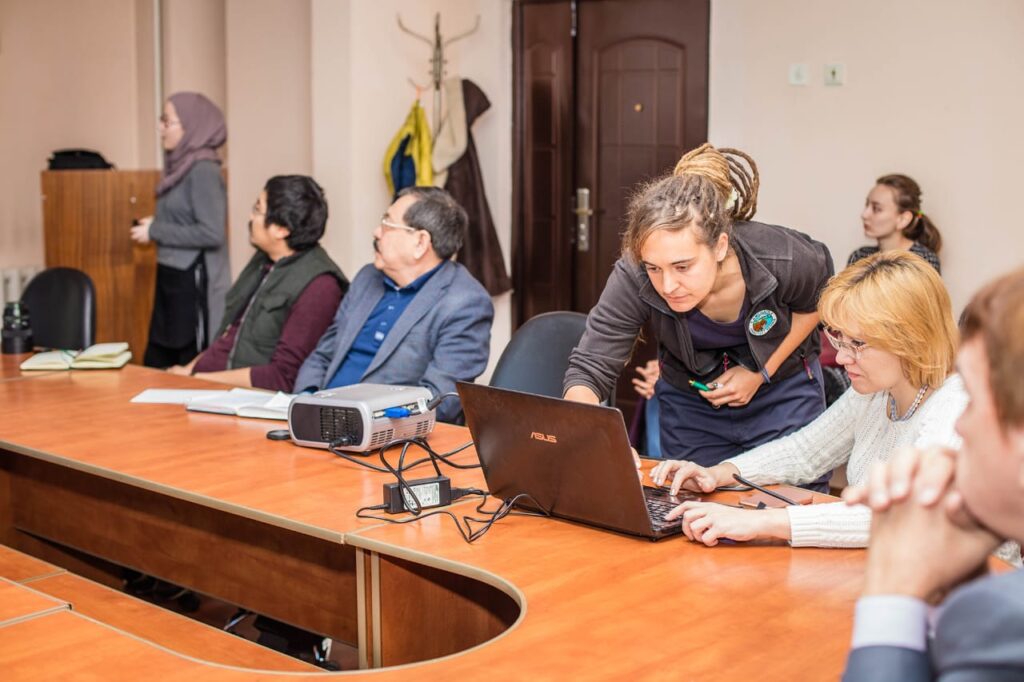 Researcher at the Institute of Zoology, Alexey Grachev, in his speech on the topic: "Problems of forming a civil-institutional position for the preservation of snow leopard as a living symbol of Almaty" noted that the continued existence of snow leopard near the metropolis largely depends on the citizens themselves who variously benefit from the use of mountain ecosystems, especially against the background of climate change.
The second half of the meeting was devoted to discussing the aspects of human relations with the wildlife, formation of environmental awareness and further steps to improve the socio-environmental conditions in Kazakhstan in order to preserve biological diversity.
***
20 февраля 2019 г. в Институте Зоологии Казахстана прошёл научный семинар с международным участием на тему: «Социально-экологические проблемы сохранения биоразнообразия». В работе семинара приняли активное участие студенты-биологи, магистранты, докторанты и ведущие зоологи Казахстана, исследования которых связаны с изучением социальных вопросов в решении задач сохранения животного мира.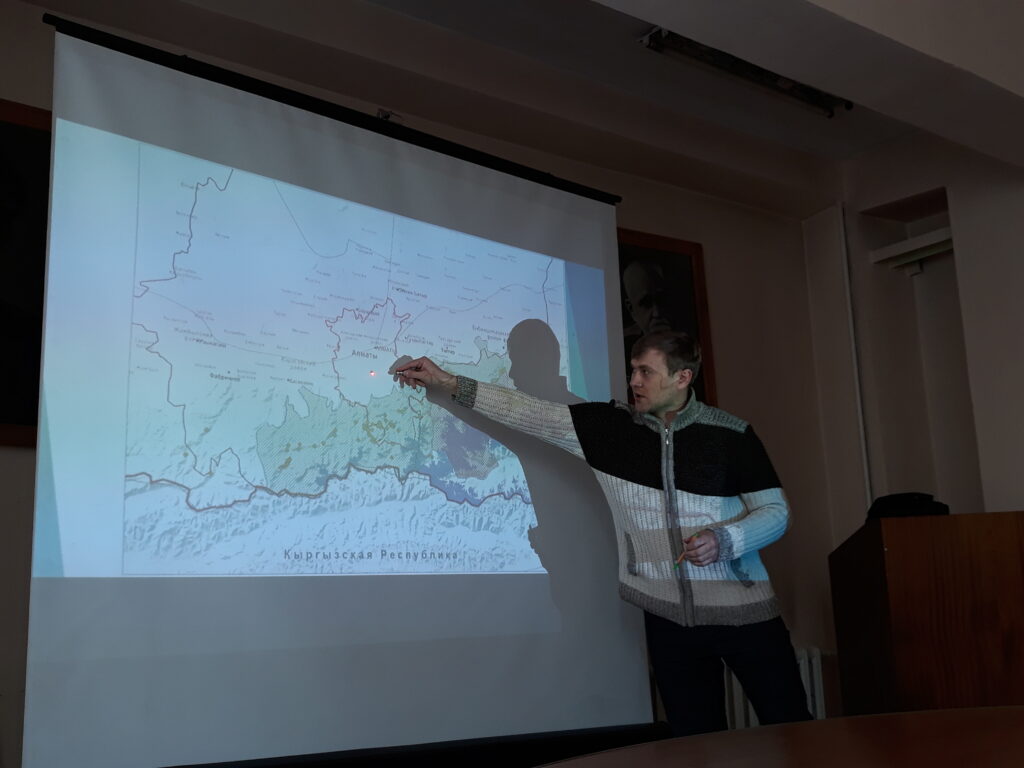 Научный сотрудник Института зоологии Алексей Грачев в ходе своего выступления по теме "Проблем формирования гражданско-институциональной позиции по сохранению снежного барса как живого символа города Алматы" отметил, что дальнейшее существование снежного барса вблизи мегаполиса во многом зависит от самих горожан, получающих различную выгоду от использования горных экосистем, особенно на фоне меняющегося климата.
Вторая половина встречи была посвящена обсуждению проблем взаимоотношения человека с животным миром, формирования экологического сознания и дальнейших шагов для улучшения социо-экологических условий в Казахстане с целью сохранения биологического разнообразия.
#snowleopard #snowleopardconservation #instituteofzoology #wildlifewithoutborders