From May 15 to June 5, 2018, Kazakh team of SL-TBI conducted the pilot study on the project area. Wildlife Without Borders experts examined the Kazakh part of Terskey Alatau, in mountainous area bordering with China and Kyrgyzstan, near Khan Tengri Peak (7010 m).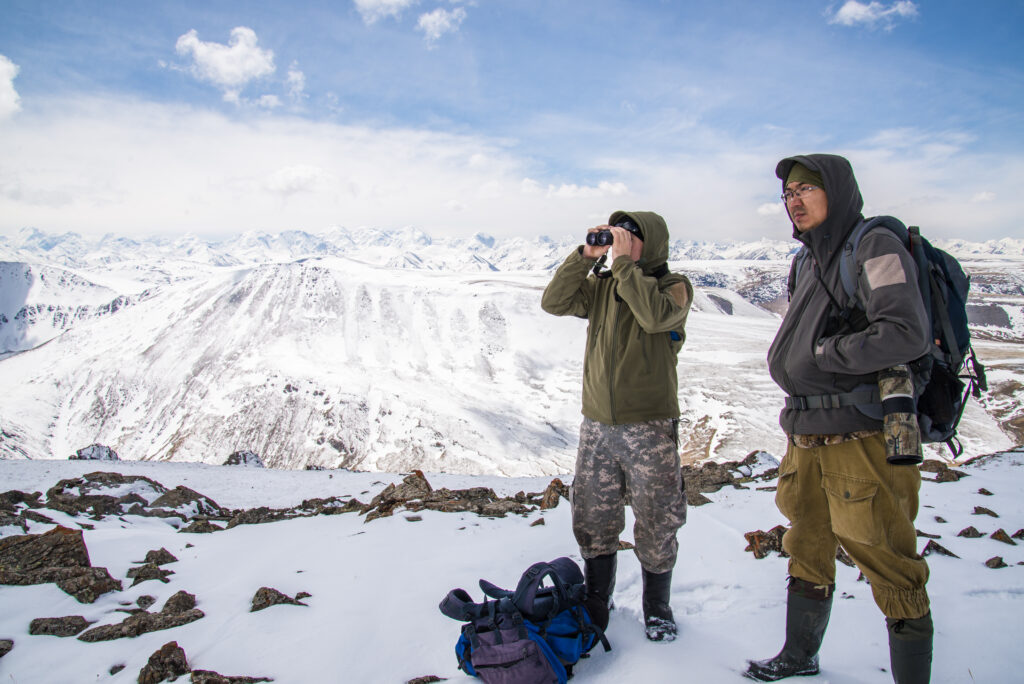 As a result, 30 camera traps were installed in the snow leopard's habitat (according to a spatial grid), and 10 samples of snow leopard's excrement were collected for DNA analysis. Quantitative data on the state of the snow leopard's prey objects and distribution of domestic animals was collected through transect survey of the project area.
Inspection of camera traps is scheduled for the end of July 2018.
***
В период с 15 мая по 5 июня 2018 г. казахстанская команда SL-TBI провела пилотные исследования на проектной территории. Эксперты Wildlife Without Borders обследовали казахстанскую часть Терскей Алатау, в приграничных с Китаем и Кыргызстаном горных участках в районе пика Хан-Тенгри (7010 м).
#wildlifewithoutborders #snowleopard #TransboundaryConservation #SL_TBI
В результате экспертам в местах обитания снежного барса удалось установить 30 фотоловушек (по методике пространственных ячеек) и собрать 10 образцов экскрементов снежного барса для проведения ДНК-анализов. Путем трансектного обследования проектной территории были собраны количественные данные по состоянию кормовой базы снежного барса и распределению домашних животных.
Проверка фотоловушек запланирована на конец июля 2018 г.